The Cevennes is the last mountainside to the south of the Massif Central, which benefits both from a Mediterranean climate and a mountain influence, both favourable for grape quality. Generally speaking, the region's large temperature range and intense and irregular rainfall produce highly aromatic with lovely freshness varietals, which are characteristic of this Protected Geographical Indication.
A both Mediterranean and a mountain climate
The Cevennes vines are mainly grown in limestone soil, in a hilly countryside carved by rivers coming down from the mountains where they exist side by side orchards, olive groves and grain crops.
The region is characterised by having both a Mediterranean and mountain climate :
– Strongly contrasting seasons and rainy periods are feared due to their intensity (Cevennes flash floods). The Cevennes mountains play a barrier role and stop the clouds coming from the Mediterranean Sea, producing rather high annual rainfall. Some summer storms provide an adequate water supply to the vines during the ripening process. The grapes, as such, keep more of their acidity, which is not completely eliminated during the severe summer heat and dry periods.
– In the same way, these mountains cause temperature variations which promote the slow and steady ripening of the grapes. During the ripening, night temperatures drop significantly due to cooler air coming down through the Cevennes valleys. The vine reacts to these cooler conditions by using different metabolic pathways provoking considerable aromatic synthesis in the grape berries.
Wines known for their quality and their diversity
For red wines, this is expressed by elegance and well marked powerful flavour; the tannic structure varies depending on the vinification technologies used. The white and rosé wines are characterised by their freshness and their finesse with good aromatic intensity.
Based on their quality and diversity, GPI Cevennes wines are an integral part of the famed Cevennes products : along line with the sweet onions, chestnuts and pélardon (goat cheese). Wine production promotes not only the development of the tourism economy industry but also the preservation of the country sides of this beautiful region.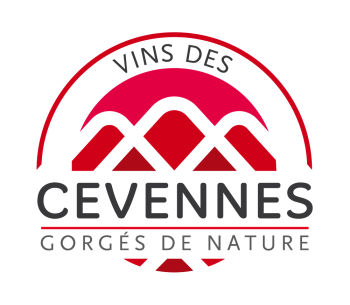 Towards an environmentally-friendly approach
Wine estates and other farm operations converting towards organic farming are part of a global trend to protect the territory. This trend fully corresponds to the « green » and unspoilt image representing the Cevennes. This shared will of many Cevennes farmers reinforces the strong character resolutely turned toward the future of this territory !